LFC Forestry Unit
The Legofield Fire Company just recently started a new forestry unit which consists of two pieces of apparatus, Forestry 1 and Forestry 3. These vehicles, due to the specialized use are not manned constantly, but are rather available on demand.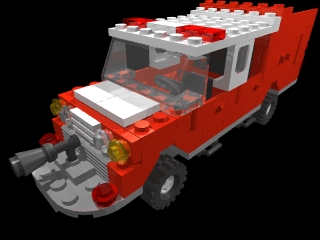 Forestry 1
Forestry 1 is a Fire-Fab four-man rear mount wildland interface pumper. Forestry joins Forestry 3 in the newly formed LFC Forestry Unit. Although it is designed to be used primarily for fighting wildland fires, it can be used as a reserve engine on large incidents.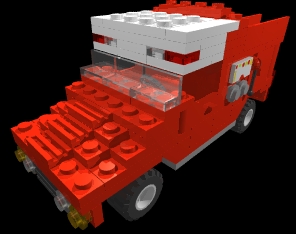 FORESTRY 3
Forestry 3 is a custom AM General Hummer mini pumper. F-3 has a crew of two. This truck is used as a forestry unit and a primary response pumper for District Three. It is equipped with a 1500gpm pump & a 500gal water tank.
Updated by Ryan Dennett on 09/19/01