Welcome to the official Legofield Fire Company homepage
The thoughts and prayers of the members of the Legofield Fire Company are with all those who lost family and friends in the terrorist attacks on the World Trade Center and Pentagon on 09-11-01 especially those of the fire, police, and emergency services.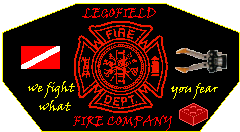 The Legofield Fire Company patch is designed after the Lego City Fire Department patch. The Maltese Cross is the international firefighting symbol, the flag on the left is the dive team symbol, the Jaws of Life on the right symbolize the department's recognition that high-tech equipment may be necessary to protect the community. Most of all though is the LEGO brick symbolizing the town's foundation upon the LEGO brick.
We are a proud member of the Mutual Aid Association of Lego Fire Departments.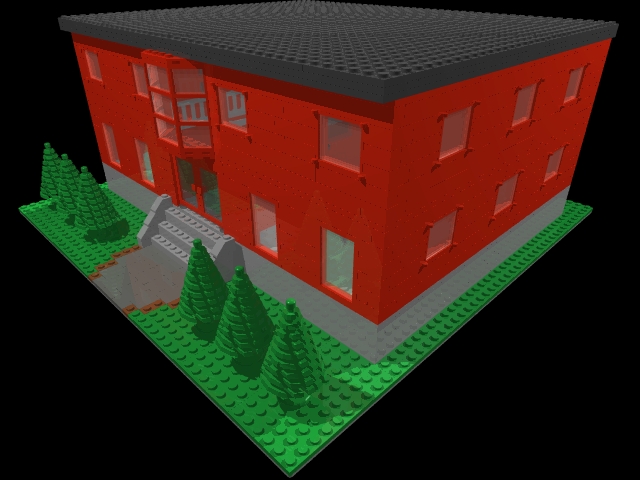 This is the Administrative Building which houses the offices for the city-wide staff, the secretaries, and the fire investigators. It is located directly across the street from HQ Station 1.
Updated by Ryan Dennett on 09/18/01