Images of Station 1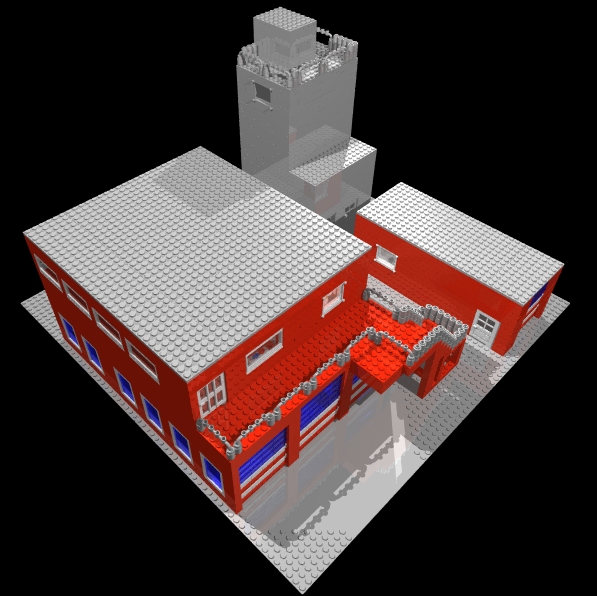 A view of the station showing the whole facility.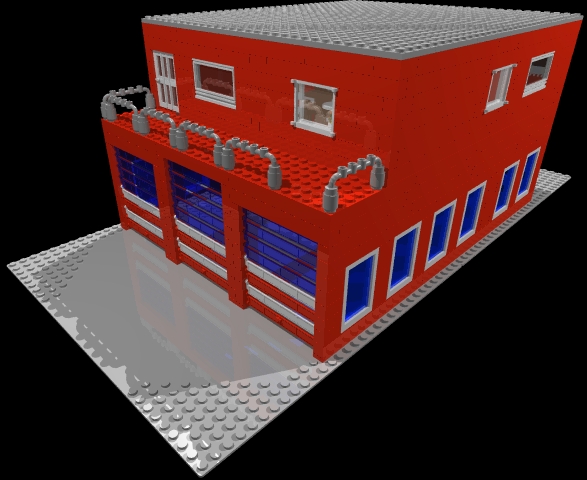 A good view of the station without the stairs.

A view of Station 1 from the front.
Here you can see the interior of the second floor. The floor is divided into two hallways and four rooms, the dorm, the kitchen, the lounge, and the Comm center. The dorm has eight bunks. The kitchen has a sink, stove, cabinets, a coffee maker, and a table which seats eight and is also used as a conference table. The lounge contains a computer, a sofa, a large-screen TV, and a card table with chairs. The Comm center has two dispatcher stations, a photocopier, a fax machine, a base communications station, and a wall map of the city.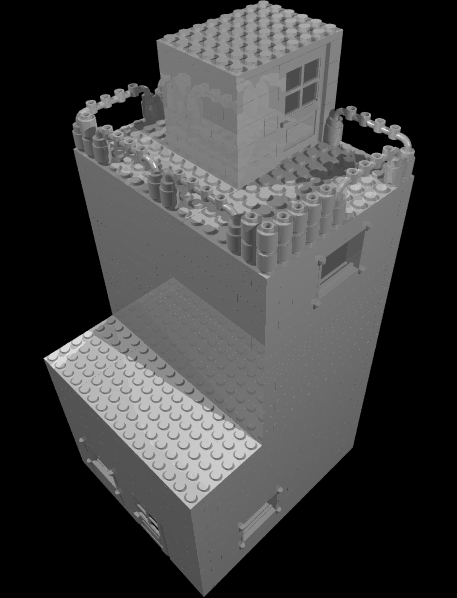 The training tower at which the LFC firefighters train.
Updated by Ryan Dennett on 08/23/00