AIRPORT STATION
LFC Airport Station is located at the Legofield National Airport. This station is staffed by seven firefighters per shift. Although the firefighters are members of the Legofield Fire Company, they are not considered city employees due to the fact that the airport provides them with pay and benefits.
The three trucks stationed here are:
Airport 1
Airport 2
Airport 3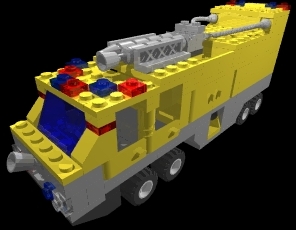 Airport 1 is an airport heavy rescue vehicle which has a crew of two. A-1 has an abundance of extrication and extinguishment tools ranging from axes and saws to the two foam and one water monitor nozzles. There are also two side mounted water/foam hose reels.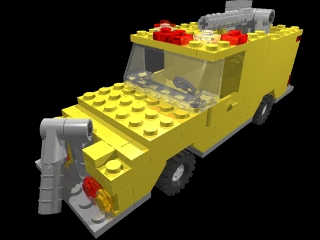 Airport 2 is a two-man Rapid Intervention Vehicle based on a Fire-Fab K-Series chassis. A-2 has a 500 gallon water tank & a 75 gallon foam concentrate thank. It also has a top-mounted monitor & a front bumper mounted turret.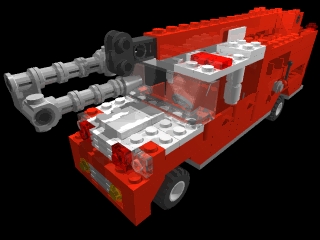 Airport 3, formerly Quint 4, is a Fire-Fab K-Series four-man pumper with a top mounted 75ft. extending snozzle. It also has a 1500 gpm pump. Because Quint 4 does not carry much for equipment, it is not a first alarm responder to most fires.
Updated by Ryan Dennett on 09/18/01